Award Winning Toys


At Step2, we design and produce new toys every year. And every year our play kitchens, toddler toys, and outdoor toys receive recognition for their durability, creative play value, and fun designs. We've compiled a list of just a few of the numerous toy awards our toys have received over the years.
BUZZILLIONS

Referred to as the "People's Choice Awards of online shopping," the Buzzillions Reviewers' Choice™ Awards honors the best products chosen by people just like you. Based on customer reviews, the #1-ranked product in each category is selected as the Reviewers' Choice™ winner.
ABLE-PLAY RATED

Researched for children with special needs, the Able-Play Rated toys are based on criteria that analyze how appropriate a toy is for children with physical, sensory, communicative, and cognitive disabilities. Toys are Able-Play rated to inform parents of how the toys align with their child's challenges.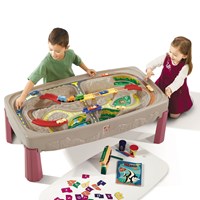 PARENTS CHOICE FOUNDATION

Established in 1978, the Parents Choice Foundation recommends and approves toys on the market to help parents and children make informed decisions about toys. Toys are evaluated based on their entertainment and creativity value, imagination stimulation, and how well they meet marketing claims.
CANADIAN TOY TESTING COUNCIL

The Canadian Toy Testing Council, a non-profit organization, has been testing toys for over 55 years. Canadian children are asked to play with toys, which are then analyzed based on design, function, durability, and play value. The Council then rates each toy, Three Stars being the highest honor.
PLAY ON WORDS

Established by respected speech and language expert Sherry Artemenko, the PAL Award recognizes exceptional toys, games and books that, through their design, content, quality, and character, promote play that advances language.
FAMILY FUN MAGAZINE

Published by Disney Publishing Worldwide, FamilyFun Magazine annually awards toys with the T.O.Y. (Toy of the Year) award. Winners are determined by children across the country that test and identify the year's must-have toys.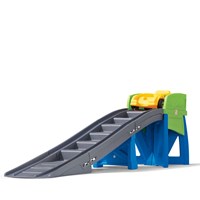 OPPENHEIM TOY PORTFOLIO


Over the years, many Step2® toys have received one of the top two Oppenheim Toy Portfolio Awards – the Platinum Award, signifying the most innovative new products of the year, and the Gold Seal Award, awarded to new products that enhance the lives of children.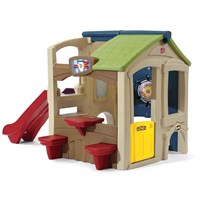 THE NATIONAL PARENTING CENTER
The National Parenting Center awards a "Seal of Approval" to the finest products being marketed to the parent/child audience. Tested by parents and their children, the award-winning toys are based on their level of desirability, sturdiness, and interactive stimulation.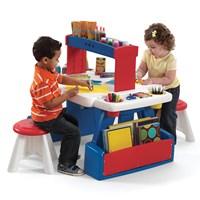 PARENTS MAGAZINE
Parents Magazine provides information about children's health and learning development. Each year, Parents Magazine selects fun, quality toys that are deemed the "best" by kids, parents, and Parents Magazine staffers and awards them with the "Best Toys of the year" award.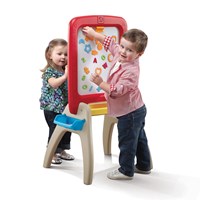 UK TOY FAIR

The UK Toy Fair is a toy, game, and hobby exhibition in the UK that has been in existence for nearly 60 years. Judged by a panel of UK toy retailers, toys that are identified as most likely being on children's wish lists in the forthcoming year are awarded "Best New Toys."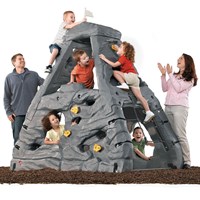 iPARENTING MEDIA AWARDS

iParenting.com, a Disney Internet Group media property, is a website that serves as a resource for parents. iParenting Media Awards are awarded to the top toys identified by parents, experts, licensed childcare centers and schools nationwide.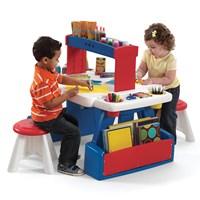 TODAY'S PARENT MAGAZINE

Today's Parent Magazine, Canada's #1 parenting magazine, publishes an annual list of kids-approved, safety tested "Top Pick" toys. Both the Step2 50's Diner and Creative Projects Table have been recognized as "Top Picks."